Value-Leader VL-AGL Silver & Gold Ditch Bank Flail Mower: Medium Duty
SKU: VL-AGLB105, VL-AGLB125, VL-AGLB145, VL-AGLB165, VL-AGLC185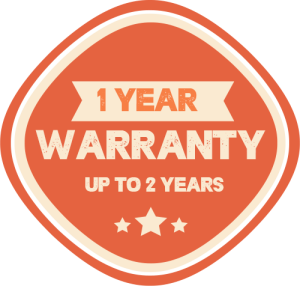 Working Width
41″ – 73″
Powered By:
Tractor PTO
25- 65 HP
Comes with 14 oz Blades
Suitable for:
Brush up to 2″ thick
Who is Value-Leader?
Value-Leader Implements was started in 1995 to provide a high quality high value option to compete with USA tractor dealership branded products. The focus has always been on providing the US consumer with long lasting dependable equipment. This is more value for our customers money. 
This is done by always using high quality components and testing the components use in our implements. We also test the finished products for dependability, to make sure that they not only work but, that they last. We strive for our implement to be trouble free, when maintained, for not less than a 5 year period. 
Value-Leader was the first USA implement company to offer a two year warranty on tractor implements. 
Description
Key Features
Details
Description
Looking for a better way to cut the ditch or bank? The Value-Leader hydraulic offset pivoting verge mower is flexible and perfect for the job. This verge flail mower will make your project look great. Works just like any normal flail mower pulled directly behind the tractor and with the standard hammer blades, it can mulch up to 2" in diameter objects. Same, amazing AGL mower but with premium features to set it apart from the rest.
Key Features
Details
VL-AGLB105
VL-AGLB125
VL-AGLB145
VL-AGLC165
VL-AGLC185
VL-AGLB105
| | |
| --- | --- |
| Spec | VL-AGLB105 |
| Working Width | 41" |
| Overall Width | 47" |
| Min. HP Req. | 25 HP |
| Hitch | Cat I |
| Gear Box Rating | 65 HP |
| Pivot Offset | 37" Right |
| Vertical Offset | 150 Degrees |
| Std Hammer Blades | 16 Blades |
| Housing Thickness | 1/4" |
| Side Plate Thickness | 1/4" |
| Rotor Dia. | 4" |
| Rotor Shaft Dia. | 4 1/2" |
| Blade Swing | 14" |
| No. of Belts | 2 |
| 3pt Conn. Width | 28" – 29" |
| Driveline Type | 6-Spline w/shear bolt |
| Weight | 660 lbs |
| Crated Weight | 750 lbs |
VL-AGLB125
VL-AGLB145
VL-AGLC165
VL-AGLC185
Value-Leader
Average rating:
0 reviews