Value-Leader Commercial Duty Adjustable Deck Flail Mower
SKU: VL-MF105CMAD, VL-MF125CMAD, VL-MF155CMAD, VL-MF175CMAD, VL-MF200CMAD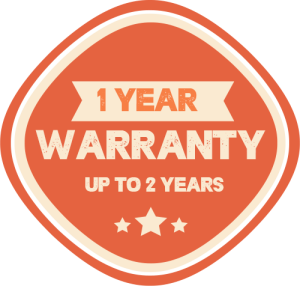 Working Width
48″ – 78″
Powered By:
Tractor PTO
20- 65 HP
Comes with 27 oz Blades
Hydraulic Offset Available
Optional Y-Blades
Suitable for:
Brush up to 3″ thick
Who is Value-Leader?
Value-Leader Implements was started in 1995 to provide a high quality high value option to compete with USA tractor dealership branded products. The focus has always been on providing the US consumer with long lasting dependable equipment. This is more value for our customers money. 
This is done by always using high quality components and testing the components use in our implements. We also test the finished products for dependability, to make sure that they not only work but, that they last. We strive for our implement to be trouble free, when maintained, for not less than a 5 year period. 
Value-Leader was the first USA implement company to offer a two year warranty on tractor implements. 
Description
Key Features
Details
Description
The Value-Leader CMAD flail mowers are the best multi-purpose mower in its size and power class. With a standard flail mower the material you are cutting is retained under the deck until it is expelled down like with a rotary mower, with the opening rear deck of the CMAD (Commercial, modified adjustable deck) You may open the rear of the flail mower and let the cut material expel, similar to the discharge of a lawnmower. This allows you to cut faster when you wish. In addition, is great for changing mower blades.
Key Features
Details
VL-MF105CMAD
VL-MF155CMAD
VL-MF175CMAD
VL-MF200CMAD
VL-MF105CMAD
| | |
| --- | --- |
| Spec | VL-MF105CMAD |
| Working Width | 41" |
| Overall Width | 47" |
| Min. HP Req. | 20 HP |
| Hitch | Cat I & II |
| Gear Box Rating | 65 HP |
| Cutting Offset | 1" Offset |
| Std Hammer Blades | 16 Hammer Blades |
| Optl "Y"/Rock Blades | 32 "Y"/Rock Blades |
| Housing Thickness | 4 Gauge |
| Side Plate Thickness | 1/4" |
| Rotor Dia. | 4" |
| Rotor Shaft Dia. | 4 1/2" x 8mm |
| Blade Swing | 14 1/2" |
| No. of Belts | 2 Belts |
| 3pt Conn. Width | 19 3/4" – 27 1/2" |
| Driveline Type | Series 4 Quick Connect shear bolt 6-Spline |
| Weight | 493 lbs |
| Crated Weight | 575 lbs |
VL-MF155CMAD
VL-MF175CMAD
VL-MF200CMAD
Value-Leader
Average rating:
0 reviews